Methods Manual for Community Guide Systematic Reviews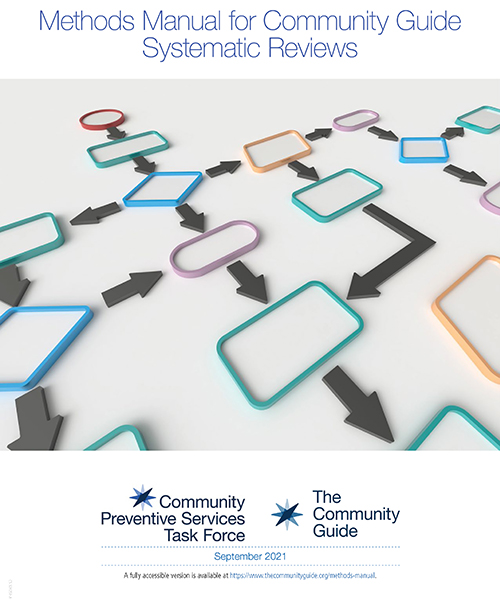 The Methods Manual for Community Guide Systematic Reviews, hereafter referred to as the manual, provides a comprehensive overview of the Community Guide systematic review methods that serve as the basis for Community Preventive Services Task Force (CPSTF) recommendations and findings. The Community Guide Program (CGP) developed the manual to broadly explain how CPSTF and CGP conduct the Community Guide reviews. It is not intended as a step-by-step, "how-to" guide to conducting a systematic review.
After reading the manual, the user should be able to better understand the description of the systematic reviews that support specific CPSTF recommendations and findings. This information is intended to help decision-makers be more confident in their choice of recommended interventions to adopt and implement, and help researchers critically assess the Community Guide findings and identify areas of research to strengthen the body of evidence or fill identified research gaps.